FREE BotDoc Demo
Here's what auto dealers can expect
FTC SAFEGUARDS COMPLIANCE DEADLINE IS JUNE 9TH
Auto dealerships are facing huge fines from the FTC if they continue to share unecrypted files. Texts and unsecured email is no longer acceptable, and most of the new technologies to implement are labor-intensive, require lengthy training and will result in a delayed sales process due to logins and password bottlenecks for your staff and customers.
GET COMPLIANT TODAY WITH BOTDOC
With Botdoc, you'll get end-to-end encryption in transfer for all files you share, and your customers will never have to create an account, log in or remember a password. Further, they can send texts, emails or even sell on social media without a delay in productivity. And the best part...Botdoc can be up and running at your dealership in one day!
No pins

No passwords

No logins

No apps

No new software to learn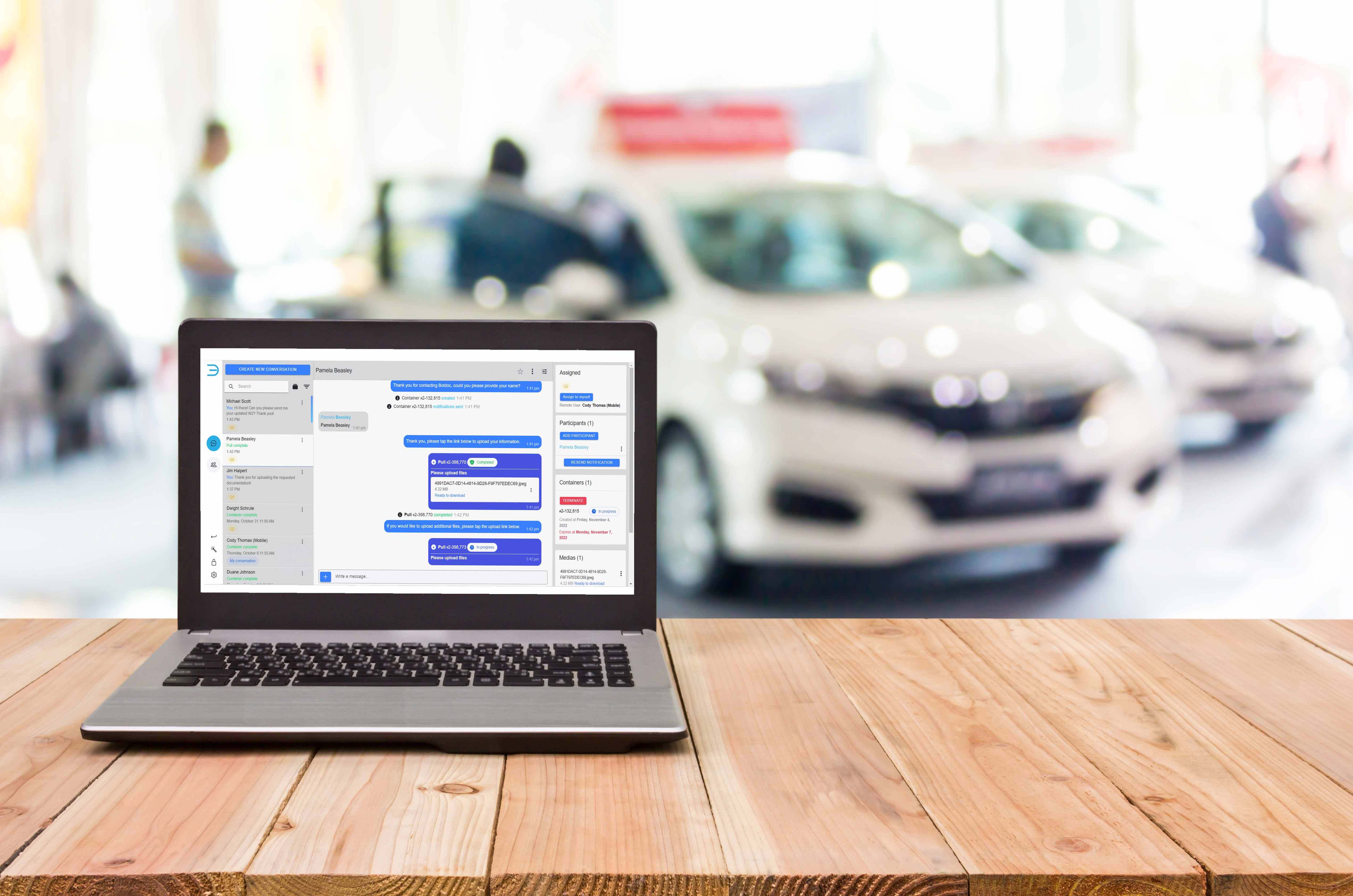 Will you be compliant?
If your car dealership uncertain about whether or not it will be compliant with the FTC Safeguards Rule by June 9, 2023, Botdoc can help. Specifically, Botdoc solves the end-to-end encryption requirement between consumers and your dealership.
Dealerships can receive consumers' PII, such as driver's licenses and bank account or credit information, in one protected platform without needing pins, passwords, or logins. By safely handling sensitive data with Botdoc, you're adhering to federal regulations and safeguarding against potential data breaches while making the process simple and EASY for consumers and your dealership staff. That makes a win-win for everyone.